TKL
TKL is a responsive design theme for Hexo.
Demo| Kieran's Blog
Install
Execute the following command and modify theme in _config.yml to TKL.
git clone https://github.com/SuperKieran/TKL.git

Update
Execute the following command to update TKL.
cd themes/TKL
git pull

Config
cover: /img/bg_img.jpg
logo: /img/logo.png
top_saying:
- title: YOU'VE MADE A <span>BRAVE</span> DECISION, WELCOME.
- content: 每一个不曾起舞的日子都是对生命的辜负。
bottom_saying: 虽然还没想好写点什么,但是总觉得这里放句话比较和谐。
  
excerpt_link: Read More
  
rss: /atom.xml
  
works:
- works_name: XXX1
  works_url: /
- works_name: XXX2
  works_url: /
  
duoshuo: duoshuo_name
  
github: https://github.com/
twitter: https://twitter.com/
facebook: https://www.facebook.com/
google:  https://google.com/
weibo: http://weibo.com/
  
timeline:
- num: 1
  word: 2014/06/12-Start xxx
- num: 2
  word: 2014/11/29-Start bbb
- num: 3
  word: 2015/02/18-Start ddd
- num: 4
  word: ...
  
links:
- name: Kieran
  link: http://go.kieran.top/
- name: Name
  link: http://domain.com/

Icon
Seclet icon which you like in\TKL\source\css\iconList.css



Screen
Show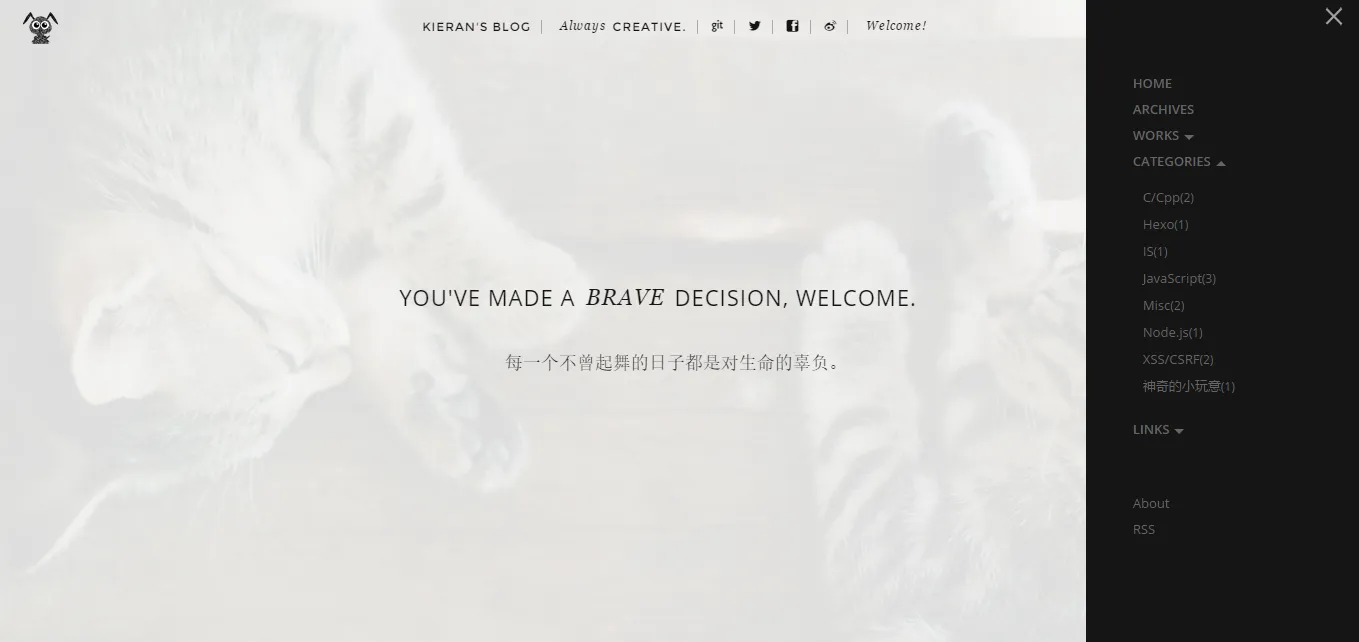 Content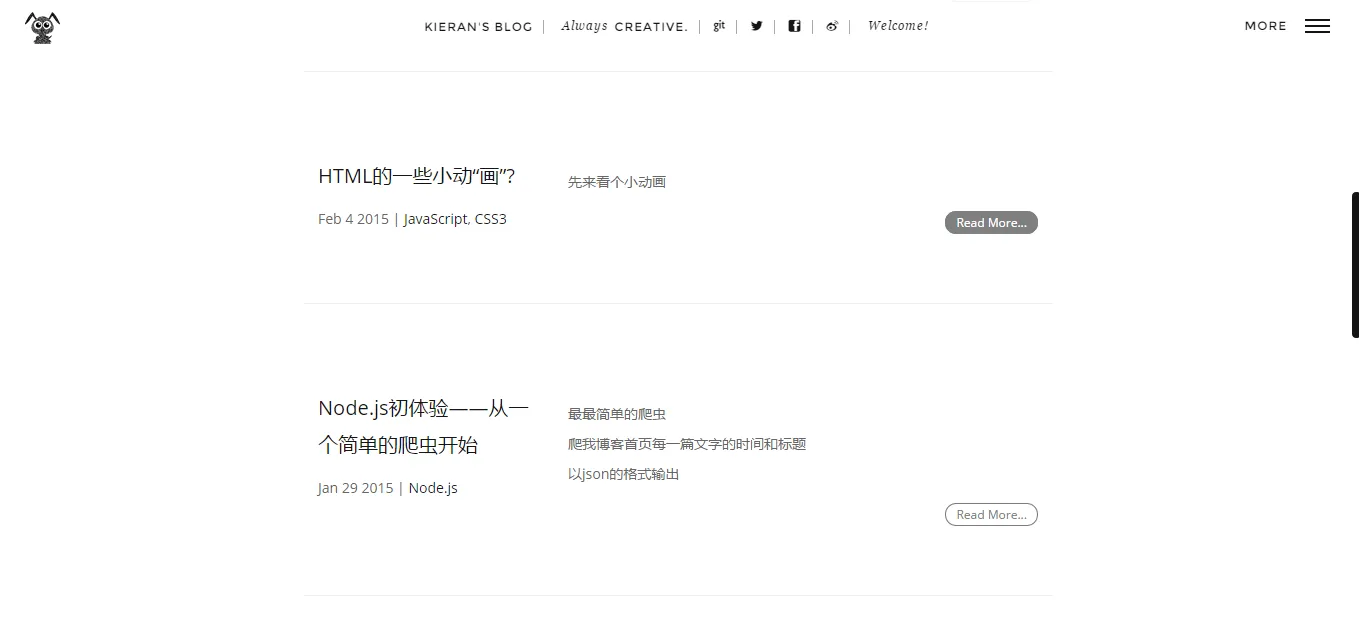 Others
If you like this theme, Fork && Star.
Come on.
---